WHY THERE SHOULD BE NO CLONES
An Annotated Poem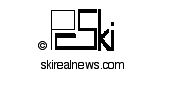 Why Man tries to play God we know why,

Ego is the try to spit in His eye.

To clone or not to clone is the day's debate,

Mad scientists just trying to master bait.

Vanity is life immortal for those with no luck,

A perfect copy of you without what the . . . .(1)
| | |
| --- | --- |
| (1) The act of reproduction in crude street talk. | Mad Scientists have personal issues. |
The myth is that it would be an exact you,

For the truth of the matter is too cruel.

For your cells may be exactly the same,

But how you grow is the real game.

Who on earth is that egomanical fool,(2)

Who would do anything be make himself two?
| | |
| --- | --- |
| (2)For example, an ex-President with too much time on his hands and a legacy to recreate for the history books. | Who has been in Europe alot and is in love with himself? |
For Clinton the Constitution is to be burned,

His clone could legally take his 3rd term.

The new Bill would be free to roam,

And not get into trouble for what he does bone.

No Hillary as his double reclaims the free world,

Unless in the madness it comes out a girl. (3)
| | |
| --- | --- |
| (3) Bill + Hillary = Hillbillary. Monster was a proper classification of any live birth in the common law. | Would the World be Ready for a Bill-Hill hybrid clone? |
©2003
pindermedia.com, inc.