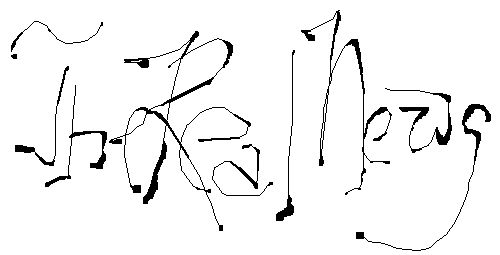 SALT LAKE CITY OLYMPICS
Bob Costas appears on NBC Nightly with the personality of a person sitting in a dentist's waiting room. Or, more like being holed up in his hotel room, reading from a teleprompter of taped delayed events that the Associated Press had released globally two hours ago.

We are waiting for room service to interrupt a scripted glib remark on that the return of the skeleton has nothing to do with Halloween.

The Sun-Times reported that the fireplace set was fake. That goes with the territory of Olympic officials being bribed and Olympic judges predetermining the finish in the figure skating competitions. NBC's coverage toward pro-American anything over the actual drama of the competition distracts, no, repels, viewers towards Bond movie reruns.
If the American organizers or the IOC wanted to attract more viewers, it should have thought about combining the hot American sport of auto racing in lieu of traditional bobsleds. The American team sleds were designed by a former NASCAR team, so why not barrel a supercharged Chevy down the ice shoot, with a push rod in lieu of a rear view mirror, and the pusher crouched in the back seat. Talk about world record times in the event! Pure gold!

Of course, traditionalists would complain. But its OUR games this time, right? Or so it seems.

The home country should have the option of juicing up one event to their advantage. Oh, right. We already did that by exporting the X-Games as Olympic-worthy.
Sports Illustrated is known for its Jinx. But every few years, NBC throws the Curse at the Athlete. NBC's prepackaged hype story about an American athlete almost always leads to that person falling, crying, failing to qualify or jumping off a cliff.

Throw a NBC camera crew at an athlete with the tag line of "medal contender" is the modern kiss of death. You can now see why some athletes do not stay in the Olympic village. It is not snobbery; they are hiding from NBC feature crews.

With the huge post-Olympic commercial endorsement windfalls for the winners, hiding from an NBC story is sound business.
But to really win over the viewers, the Olympics should combine sports. Not alpine events. Three sports on the same rink. Let's combine that curious sport of curling, the icestone shuffleboard sport, highly rated pairs figure skating, during a rough and tumble hockey game.

It would be the ultimate multitasking, multiscoring, blood curdling event. The speed and grace of figure skating pairs, with the slow moving obstacle of a 42 pound rock, and the brutal physical contact of hockey players with wood weapons would be an easy pitch to the premium television advertisers.
©2002 pindermedia.com
all rights reserved worldwide